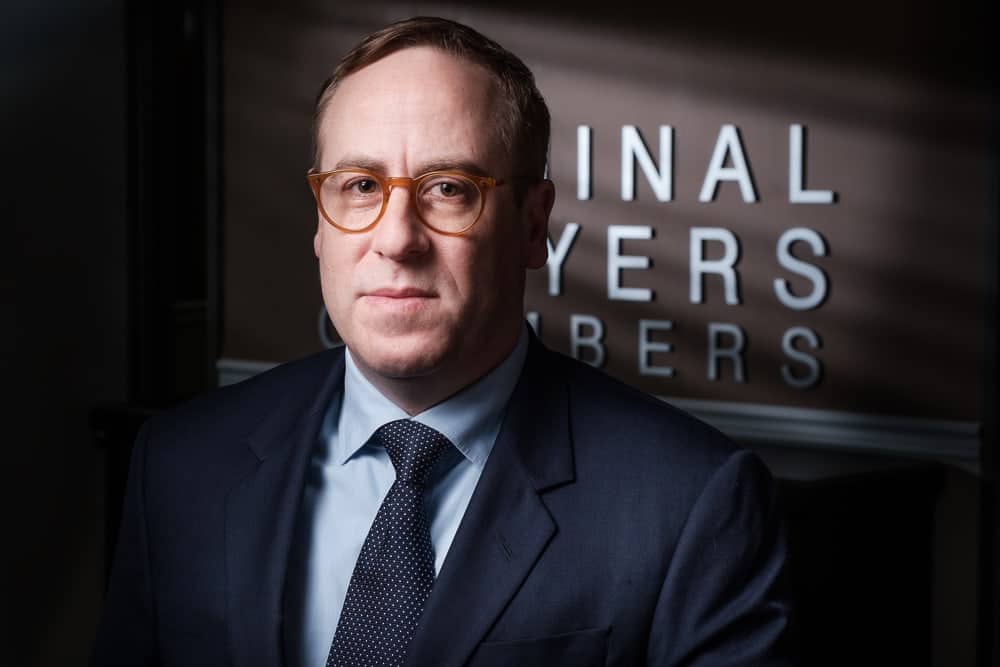 Marcus Bornfreund is a Criminal Defence lawyer and member in good standing of the Law Society of Ontario. Marcus has successfully represented clients at all levels of the Court of Ontario. His criminal practice ranges from murder to shoplifting – there is no case too big or too small. Every client's rights are equally important. Marcus' clients deserve Every Defence and he works day and night to advocate on their behalf.

Marcus graduated from the University of Western Ontario with an Bachelor of Arts degree in Psychology and a Bachelor of Laws degree. He was called to the bar of Ontario in 2003 after completing a Master of Laws degree at the University of Ottawa focusing on Law & Technology. Marcus has appeared as a legal expert on television, radio and in the news. His practice combines academic excellence with creative courtroom strategies.

Prior to opening his criminal defence practice, Marcus was an adjunct Law Professor at the University of Ottawa, Faculty of Law during 2003-2006 and also managed their Graduate Program in Law and Technology. After returning to his hometown Toronto, Marcus continued as an adjunct Professor of Law at Seneca College's York University campus before deciding to focus full-time on Criminal Defence. Marcus practices throughout Ontario including Toronto, Scarborough, Etobicoke, North York, Newmarket, Barrie, Brampton, Milton, Kitchener, Oshawa and Hamilton.

Marcus has acted as criminal defence counsel on a wide range of high-profile cases, including the infamous "Year of the Gun" Jane Creba Eaton Centre Boxing Day Shooting (Project Green Apple), Galloway Boys Gang Murders (Project Pathfinder), 400 Crew Firearm Trafficking (Project Fusion), Toronto Police Car Arson (G20 Summit), Cocaine Trafficking and Steroid Manufacturing (Project Coppa), Jamaican Shower Posse Cocaine Trafficking (Project Corral), Dixon City Bloods Criminal Organization Firearm Trafficking (Project Traveller), Serial Killer Mark Moore (Project Summit), Fraud and Breach of Trust (Project Cyclone), Conspiracy to Traffic Cocaine (Projects Pharaoh, Kronic and Vickery), Eglinton West Crips Criminal Organization and Drug Trafficking (Project Sunder), and First Degree Murder (Project Woodland).