Consumption of alcohol or drug not intentional
Legal Defence
Consumption of Alcohol or a Drug was involuntary (not intentional).
What this Means
Notwithstanding that it has been proven that an accused's ability to drive was impaired by alcohol or a drug or that the accused was over the legal limit, It has not been proven that the accused knowingly consumed alcohol or a drug before operating a conveyance (a conveyance is defined as a motor vehicle, an aircraft, a vessel or railway equipment).

For any case in which you are charged with impaired operation of a conveyance or operation of a conveyance with a blood alcohol concentration of blood drug concentration over the legal limit, it is a defence to the charge if there is a
reasonable doubt as to whether the alcohol or drug was voluntarily consumed.
This defence would arise in circumstances where there is an air of reality to the possibility that you did not realize that you were consuming alcohol for a drug. For example, in circumstances where your drink could have been spiked without your knowledge.
Charged with a Criminal Offence? Get Every Defence.
Do not plead guilty without discussing your case with a lawyer.  Many criminal offences have mandatory minimum sentences and a conviction will often result in a lengthy jail sentence.  Being found guilty may result in negative employment, immigration and personal consequences to you and your family for years to come.  
You are presumed innocent.  With over 25 years of successful trial experience, Norm and Marcus will argue for every defence available to you and ensure that all of your rights are protected.  We will fight for the positive result you need to move on with your life.
Speak with Norm and Marcus.
Call (416) 855-7799 or email us at
[email protected]
. We accept calls 24 hours a day, 7 days a week. Confidentiality guaranteed. Free consultations. Meeting by appointment only.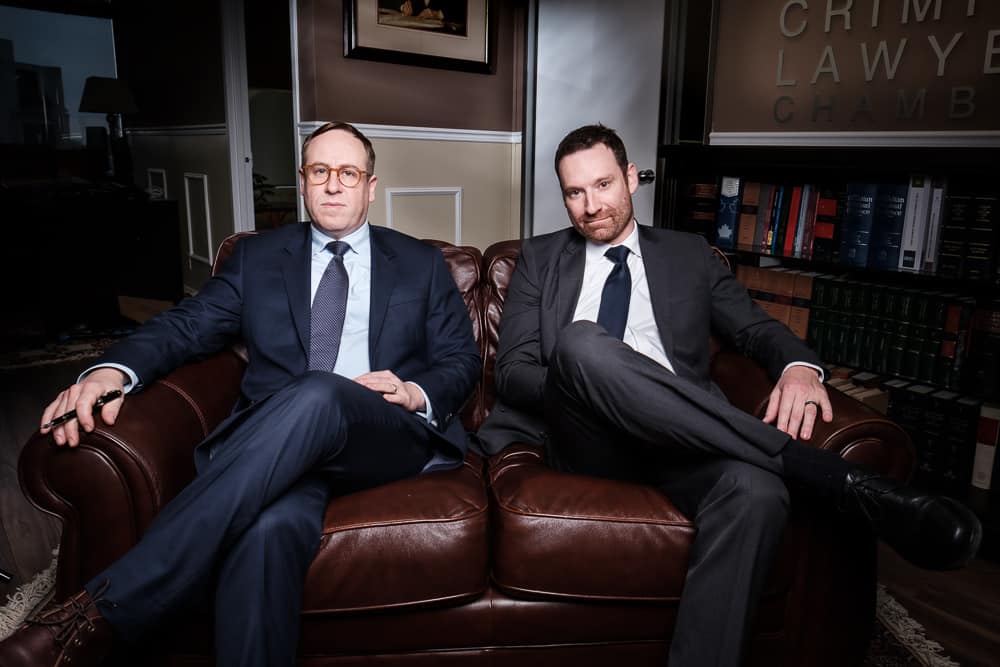 Anyone charged with a criminal offence has the right to argue Every Defence including the defence of Provocation. Provocation is a partial defence under s. 232(1) of the Criminal Code reducing murder to manslaughter by negating the intent in causing the death. In this case, the Accused was charged with Second-Degree Murder. The deceased was pregnant with the Accused's child. The Accused and deceased engaged in casual sex and were in relationships with other partners at the time. The Accused had plans to attend university. He did not want the deceased to continue the pregnancy. The Accused admitted that he strangled the deceased causing her death in response to her threat to falsely implicate him for harming their prenatal child after she tripped and fell while in his company. The Accused buried the deceased in a shallow grave the next day. He subsequently created a false narrative including forging a letter from the deceased to her mother writing that she would be away from home a while longer but was in good health. When the deceased's body was found, the Accused fled the jurisdiction. The trial judge's instruction to the jury on the defence of Provocation referenced the differences in the Accused and deceased's size and athletic ability, emphasizing the Accused being significantly larger and stronger. This was an error. The jury should have not been instructed to consider the Accused's personal characteristics in considering the reasonableness of his response to the provocation. "The [Accused's] size and athletic ability are not characteristics that have any inherent relevance to the degree of self-control expected of an ordinary person. Large people or good athletes are not expected to have more or less self-control than small people who are not athletic." The Accused's Provocation defence was based on uncontrollable anger not fear. Any difference in size and strength was immaterial to the consideration of whether the act of provocation would cause an ordinary person to lose the power of self-control. Likewise, the reasonableness or proportionality of the response is inherently irrelevant. The Court of Appeal found that "unlike some defences, e.g. self-defence and duress, provocation does not measure the conduct of the Accused against standards of reasonableness or proportionality". The Court of Appeal for Ontario ordered a new trial.